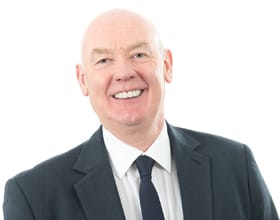 Dennis Bull came to Thomas Boyd Whyte from teaching his last placement being at Rochester Grammar School for Girls; joining the Criminal Department within the firm in 2006.
Initially Dennis took notes at Crown Court hearings and trials and acted as a solicitor's representative liaising with clients and barristers at Court. This included continued involvement in a major 7 month trial at the Central Criminal Court (The Old Bailey). Following this Dennis became a fee earner at the firm with his own criminal caseload.
In 2013 Dennis transferred to the Wills and Probate Department within the firm and as part of that process undertook a Level 3 Pearsons BTEC Advanced Diploma in Paralegal Studies achieving top grade passes in Basic Will Drafting, Procedures on Death, Drafting IHT (Inheritance Tax) Papers, Administering Estates and Finalising Estates. These academic qualifications were awarded in June 2014; Dennis' 1st class degree in Literature was awarded by the Open University in 2002. Dennis currently works in the busy Wills and Probate Department within the firm; writing Wills preparing Lasting Powers of Attorney documents and assisting with Probate and Estate Management.
For Probate matters, please Contact Us in order to discuss how we can help you.