The practice of Thomas Boyd Whyte Solicitors was established in 1946 by Mr Thomas Boyd Whyte. Mr Whyte had a fundamental belief that each client had the right to excellent legal advice at a competitive price.
Today we still work to achieve those beliefs and remain in the original building at 301 Broadway, Bexleyheath. We are fiercely proud of our association with the local community and our long standing position on the High Street.
The current senior partner, Mr Gordon Luckhurst commenced work with the Practice as an assistant in 1982. By the late 1980's Mr Luckhurst was a partner within the Practice. In the early 1990's Mr Luckhurst acquired the Sole Practice. Mr Bruce Wilkey a conveyancing practitioner became an Equity Partner in the early 2000's.
The partners are assisted in the day to day management by Ms Shena Franklin, who has over 25 years experience of Thomas Boyd Whyte, together with a team of dedicated and senior solicitors, legal executives, assistants, legal accounts staff and support workers.
We now have three offices and specialise in offering the very best legal help and advice in all aspects of Criminal Defence, the Sale and Purchase of Residential and Leasehold Properties, along with Wills & Probate and Tax Planning, as well as Lasting Powers of Attorney and all aspects of Family Law, including Divorce and Seperation petitions.
Our offices are conveniently located on many local bus routes, within 5 minutes wak of Bexleyheath station and with car parking nearby.
Please feel free to Contact Us in order to discuss how we can help you.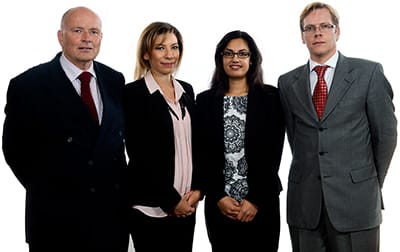 "Mr Whyte had a fundamental belief that each client had the right to excellent legal advice at a competitive price.
Today we still work to achieve those beliefs..."