5 Reasons to Make a Will
A will is an official document that states your last wishes, such as the sort of funeral you would like and how you want your estate to be distributed after you pass away.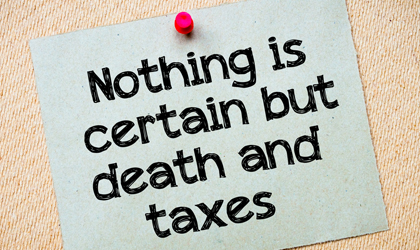 It legally protects both your family and your assets, however, if not prepared properly, a will may not be valid. What is more, according to estimates, only 40% of people have wills. Not having one may make the people you care about - your family - lose out a lot, since your estate would be handled according to strict rules. Down below, TBW Solicitors delve deeper into this topic and explain the top 5 reasons to make a will and how to make it official.
Why Make a Will? The Top 5 Reasons
1) Avoid inheritance conflicts
Do not assume everyone in your family will get along after your death. Family disputes are actually quite common because family members have different opinions on who should receive what. Making a will is very important if you want to make your wishes clear and prevent arguments over your estate among your survivors.
2) Minimise taxes
How much estate you have Leaving your estate – meaning all your assets in a particular way and who you leave it to can reduce the amount of your estate taxes. In other words, if you make a will and decide to give away some of all of your estate to charity or family members, you will minimise your taxes.
3) Provide for children/dependants
If you have been saving money to provide for your children or stepchildren financially, setting up a trust would be a wise move. By doing so, you can gain control over what the money is used for and when your children, stepchildren, or any other dependants receive the money. You have 2 options here – leave instructions for the trust to be established after you pass away or establish it while you are still alive.
4) Protect your partner or your estate
If you are unmarried, no matter how long you and your partner have been together, your partner won't receive their share of your estate if it's not stated in a will. And if you got married recently, you might want to make a will so that splitting your estate doesn't cause arguments between your children from a previous marriage and your new partner.
5) Disinherit people that would, otherwise, receive a portion of your estate
Most people don't know they can specifically outline that they don't want certain people to inherit their estates. If you make a will, you will make sure your estate won't end up in the wrong hands, whether it be your ex-spouse, family member, etc.
How to Make Sure Your Will is Official?
You can make a will yourself – all you need is a pen and a piece of paper. However, to make it official, you're going to need the help of a solicitor. You will need 2 witnesses as well, individuals that don't have any financial or other beneficial interest in your will.
Need any help with packing your wishes into a legally binding document? Contact TBW Solicitors in Bexleyheath today!
For Probate matters, please Contact Us in order to discuss how we can help you.